Member Spotlight #5 – Robert McConkey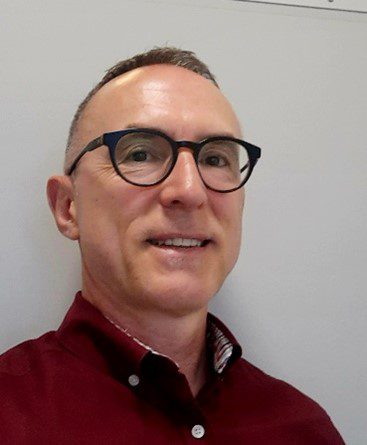 Name: Robert McConkey
Profession: Nursing
Current role: Advanced Nurse Practitioner Urology (Bladder Cancer)
Tell us about your work
In my day-to-day work, I provide holistic care to a caseload of patients under surveillance and treatment for non-muscle invasive bladder cancer.  This includes educating patients on their diagnosis and helping them understand and cope with intensive and invasive treatments and surveillance schedules.  Clinically, I perform bladder cancer surveillance flexible cystoscopy, manage the intravesical non-muscle invasive bladder cancer chemotherapy and immunotherapy instillation service, and manage patient side effects of treatment.  I assist these patients and their families identify and access additional resources and signpost them to services available from the Irish Cancer Society.  I run follow up results clinics, answer patient queries, liaise with, and generally work within a supportive multidisciplinary team.
What is something you are proud of in your career?
There are many proud moments in my career. One that stands out is publishing my master's research on the experiences of gay men with prostate cancer in Ireland, an under-researched and underrepresented population.  Another is the introduction of the nurse cystoscopist role for bladder cancer surveillance in Ireland, which helps develop the profession and extend the nursing role, but more importantly provides continuity of care to patients and strengthens the therapeutic relationship.
What is something (a fun fact) that your work colleagues might not know about you?
I'm into my third career. After initially training in IT, I moved to New York in my early 20's where I drove a truck as an independent contractor for a small package delivery company.  Then I worked in the insurance industry as a personal and commercial insurance representative, before moving back to Ireland and started nursing in my 30's.
What do you enjoy doing outside of work?
I love spending time with my partner and our dog, Finn. I enjoy running, cycling, walking, and hiking
recreationally, and drinking too much coffee. Like many people during the pandemic, I got addicted
to sea swimming, all year round, Brrrrrrrrrr.