Member Spotlight #3 – Marta Alves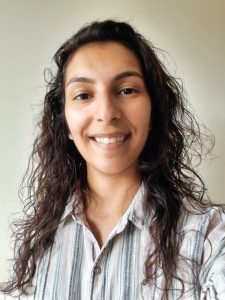 Name: Marta Alves
Profession: Nurse
Current role: Oncology Day Ward Nurse
Tell us about your work
At the moment, I am working in a Private Hospital, in the Oncology Day Unit, and my work there consists of caring for cancer patients who are getting treatment with chemotherapy. I am there to guide them through their chemotherapy journey, giving them education and advice on the drugs they will be getting, administering those drugs, assessing them each visit to make sure they are fit for treatment; if there is any management of symptoms needed, I link in with the multidisciplinary team in order to get the symptoms under control.
What is something you are proud of in your career?
It is difficult to highlight just one fact which I'm proud of in my career, but maybe I can say that it is the different experiences I have had (only in 6 years) in several areas as I have worked in Critical Care, General Surgery, Cardiothoracic Surgery and finally, Oncology, which has always been my favourite since I was a student. Working in all these different areas allowed me to grow a lot professionally and personally, and it also helped me realize where I was most happy. I think working in Oncology is what makes me most proud in my nursing career. I feel I am able to really make a difference and help my patients and their families defeat cancer or, in some cases, to learn to live with it while having a good quality of life until the end of their lives.
What is something (a fun fact) that your work colleagues might not know about you?
Some of my colleagues don't know that I'm really techy, and that I am also a Web Developer in my free time!
What do you enjoy doing outside of work?
Outside work, I enjoy going for walks and hikes outdoors. I love travelling any time I get the opportunity. I am an avid reader and really like reading all sorts of books, from novels to non-fiction. I also have a passion for music and love going out to a gig!